Location
Weitz Industries
28A Mahana Road.
Te Rapa, Hamilton.
Contact: 021 188 5345
Tues - Fri, 7am - 5pm
Saturday, 8am - 4pm
Sun - Mon, Closed
Holiday Hours:
22nd Dec - 6th Jan Closed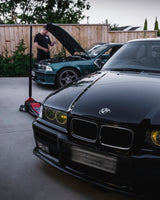 Our Mission
Our mission is to provide quality car parts that are cost effective for the average car enthusiast, and making this easy by having it all available in one place!